About South Platte Trading Co.
OUR UNIQUE OFFERINGS
At South Platte Trading Co.®, we specialize in reclaimed, repurposed, and one-of-a-kind furniture that you just can't find anywhere else. At our store you will find upcycled pieces with storied pasts, parts and antiques from around the world, and unique designs chock-full of personality. We partner with select craftsmen and salvaging teams from all over the globe, with many of our sources originating in India, China, and Southeast Asia, so we have an unparalleled selection of exciting furnishings to choose from.
ENVIRONMENTALLY MINDED
Even more important than being aesthetically pleasing, repurposed furnishings can also play a significant role in helping our society become more environmentally conscious. For decades, people all across the globe have been throwing away gorgeous vintage pieces to make room for new mass-produced products. Often, many of these traditional items have no serious defects aside from being seen as "out of style". By shopping at stores like ours, anybody can make the choice to say no to wasteful consumerism and instead embrace a market that focuses on reusing natural resources and reducing excess waste.
AFFORDABILITY
When we opened South Platte Trading Co.®, we noticed that it was often less expensive to buy something new than it was to buy something upcycled, so we made it a priority to provide beautiful reclaimed pieces at fair prices. To do this, we employ a team of seasoned buyers who work tirelessly to find unbeatable deals on distinctive furnishings, and we avoid overpaying for warehouses and distribution centers by placing all of our incoming products directly on our large sales floor. Our entire business model is designed to help our customers save big.
ONE OF A KIND SHOPPING EXPERIENCE
We want our customers to enjoy shopping with us and have a unique experience each time they visit. To make this a reality, we are continually updating our store with new finds and adjusting prices on older items to make room for what's incoming. Each time you visit, you can expect to see scores of fresh furnishings as well as new discounts on the pieces you remember.
Additionally, we have curated the items on our large floor by color, material, and style so that it's easy and exciting to locate something extraordinary. Take your time perusing through furnishings from disparate cultures and eras, or quickly track down pieces from a specific place and time. However you like to shop, you can do it here at South Platte Trading Co.&reg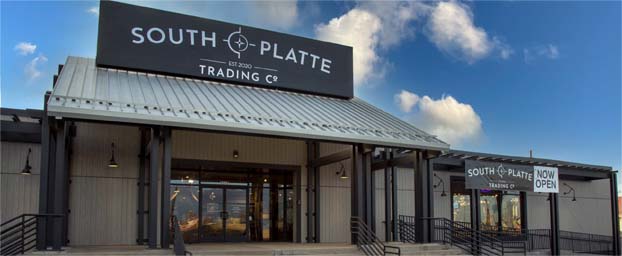 5353 N Bannock St
Denver, CO 80216
Mon – Sat: 10am-8pm
Sunday: 12pm-6pm